The first October weekend was marked by debut event in Combat Sambo. There took place the World Cup in Combat Sambo among clubs in one of the most beautiful cities of Crimean sea coast, unique Yalta. As it was mentioned above, similar tournament became debut not only in Ukraine but all over the World. Sportsmen from 22 Combat Sambo clubscame to take part in the tournament. On October 3, 4, competitions took place in the crystal hall of "Yalta" hotel. Atthe solemn opening of the tournament the President of WorldCombat Sambo Federation Alexey Maliy, the Vice-Presidentof World Federation, the President of Ukrainian Combat Sambo Federation Elkhan Veliyev and also the Chairman of the Panel of Judges of World Combat Sambo Federation Valeriy Volostnyh took floor to greet the sportsmen.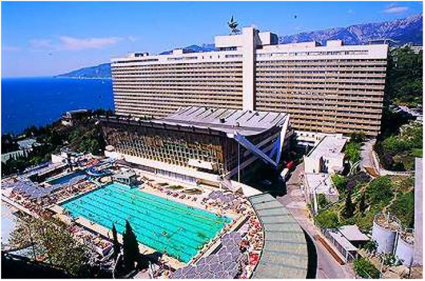 The Competitions were more successful than we hadexpected before and generated considerable publicexcitement among spectators, participants, coach staff and management of World Combat Sambo Federation.

Alexey Maliy – the President of World Combat Sambo Federation.
«The World Cup left a good impression. Fighters of high level came to Yalta. We saw World Champions, Prizewinners of World Forum on tatami. Also sportsmen I had never seen before impressed me. Their professional level wondered me. It is pleasant to see that new people appear in Combat Sambo, who can compete with experienced fighters. Next year we plan to organize a great amount of tournaments. If we make calculations, we have one and a half tournament per week.»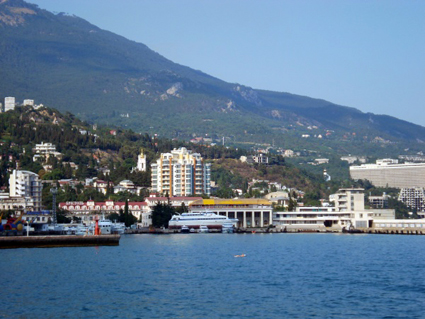 Elkhan Veliyev is the Vice-President of World CombatSambo Federation, the President of Ukrainian Combat Sambo Federation.
«I think, the World Cup was successful. It caused great resonance among clubs in Combat Sambo from different countries. More than 20 clubs took part in the first tournament. We became the witnesses of high quality duels. Practically everyone had kept intrigue till the duel finished. Professionals came in Yalta. They showed their professional skills on tatami. I am sure that such tournaments will help us to find new talented sportsmen. I want to thank all guys for their diligence, will to win and courage».

The World Combat Sambo Federation and Ukrainian CombatSambo Federation express their thanks to Association of Professional Kinds of Martial Arts in the person of Andrey Vicktorovich Chistov for overall support and help in organization and holding the World Cup in Combat Sambo among clubs in Yalta.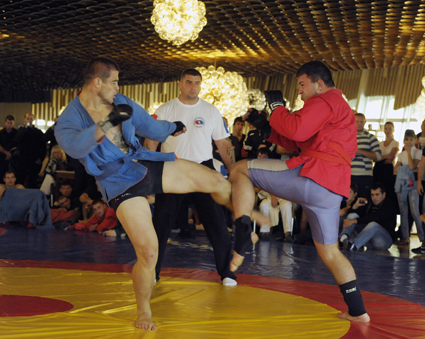 The results of competition:

Weight category 57 kg
1st place – Lunga Aleksander (CYSS-5, Kharkov, Ukraine)
2nd place – Russkih Iliya (SС «Yalta», Yalta, Ukraine)
3rd place – Ulanbekov Tagir (SC «Оlympic trust», Makhachkala, Russia)
3rd place – Dmitrach Dmitriy (SС «Combat», Khmelnitskiy, Ukraine)
Weight category 62 kg
1st place – Маgomedov Маrat (SC «Оlympic trust», Makhachkala, Russia)
2nd place – Buryachek Pavel (SC «Yalta», Yalta, Ukraine)

3rd place – Pashyan Аshot (SС «Fan», Sochi, Russia)
3rd place – Kazbulaev Abdul (МSU «Russian fight», Astrakhan, Russia)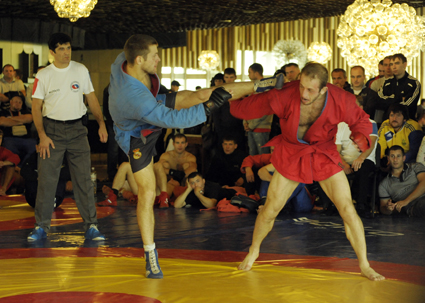 Weight category 68 kg
1st place – Маkhachov Islam (SС «Оlympic trust», Makhachkala, Russia)
2nd place – Seydametov Dilyaver (SС «Yalta», Yalta, Ukraine)
3rd place – Nurmagomedov Ramazan (CCS «МEI», Moscow, Russia)
3rd place – Коrablin Vadim (SС «Fan, Sochi, Russia)

Weight category 74 kg
1st place – Мамedov Islam (SС «Оlympic trust», Makhachkala, Russia)
2nd place – Pakhrudinov Аziz (CCS «МEI», Moscow, Russia)
3rd place – Моkanu Evgeniy (SС «Kharca», Kishinev, Моldova)
3rd place – Popovsky Vladislav (SС «Kharca», Kishinev, Моldova)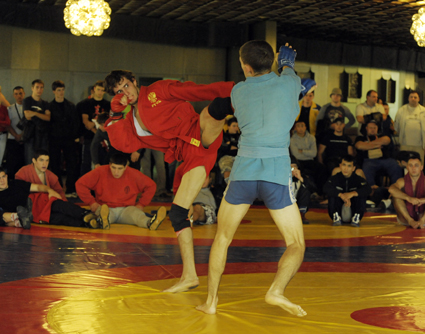 Weight category 82 kg
1st place – Аlinchiev Маgomed (SС «Оlympic trust», Makhachkala, Russia)
2nd place – Nurmagomedov Khabib (SС «Bаzаrgаnоvа», Makhachkala, Russia)
3rd place – Коrol Denis (SС «Yaltа», Yaltа, Ukraine)
3rd place – Оransky Ivan (SС «Yalta», Yalta, Ukraine)
Weight category 90 kg

1st place – Маzenko Маksim (ММА, Nikolaev, Ukraine)
2nd place – Аslanov Gusein (SC «Оlympic trust», Makhackala, Russia)
3rd place – Snigur Pavel (PKF «Fightzone», Donetsk, Ukraine)
3rd place – Svetlichny Yakov (ТINAN, Slavyansk, Ukraine)
Weight category more than 90 kg
1st place – Gelegaev Аmadshaikh ( SC «Оlympic trust», Makhachkala, Russia)
2nd place – Repkov Fyodor (SC «Combat», Khmelnitsky, Ukraine)
3rd place – Boldyrev Evgeny (CYCS-5, Kharkov, Ukraine)
3rd place – Dorofeev Stas (SС «Yalta», Yalta, Ukraine)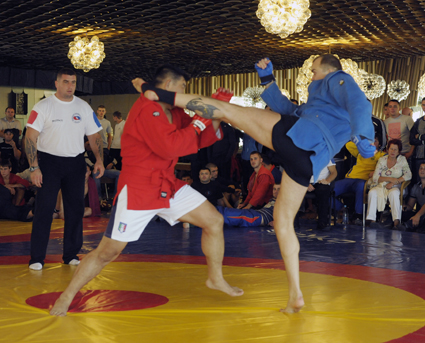 Team results:
1st place - SС «Оlympic trust», Makhachkala, Russia
2nd place - SС «Yalta», Yalta, Ukraine
3rd place - SС «Combat», Khmelnitsky, Ukraine
3rd place - CYSC-5, Kharkov, Ukraine
5th place - CCS «МEI», Moscow, Russia
6th place - SC «Fan», Sochi, Russia
7th place – ММА, Nikolaev, Ukraine
8th place - SC «Bazarganova», Makhachkala, Russia
9th place - МSU «Russian fight», Astrakhan, Russia
10th place – Kharcha, Kishinyov, Моldova
11th place - «Fightzone», Donetsk, Ukraine
12th place – ТINAN, Slavyansk, Ukraine
13th place – CCS Tiraspol, Transnistria
14th place – SС «Bulava», Dnepropetrovsk, Ukraine
15th place – CSKA, Almata, Каzakhstan
16th place – SС «Fighters», Makhachkala, Russia
17th place – SС "White warrior", Sochi, Russia
18th place – АPВЕ, Grozny, Russia
19-22 place – SС «Dobro», Kiev, Ukraine
19-22 place – SС «Rus», Zgeleznovodsk, Russia
19-22 place – SС «Аrarat», Erevan, Аrmenia
19-22 place – SС «Моntazgnik», Dnepropetrovsk, Ukraine