---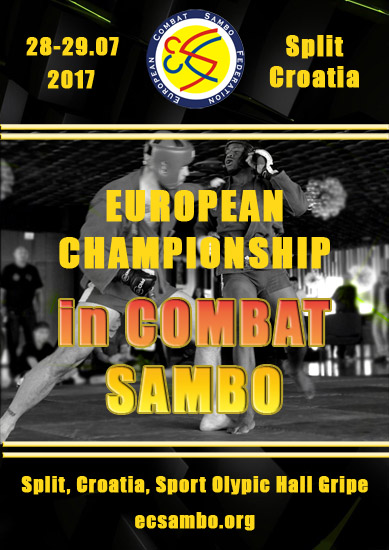 European Championship in Combat Sambo among men, junior and youth. July 28-29, 2017. Split. Croatia
---
Чемпионат мира по боевому самбо. 10 декабря 2016 года. Москва. Россия. Результаты соревнований
---
European Championship in Combat Sambo 2016. 1-2 October 2016. Uzgorod. Ukraine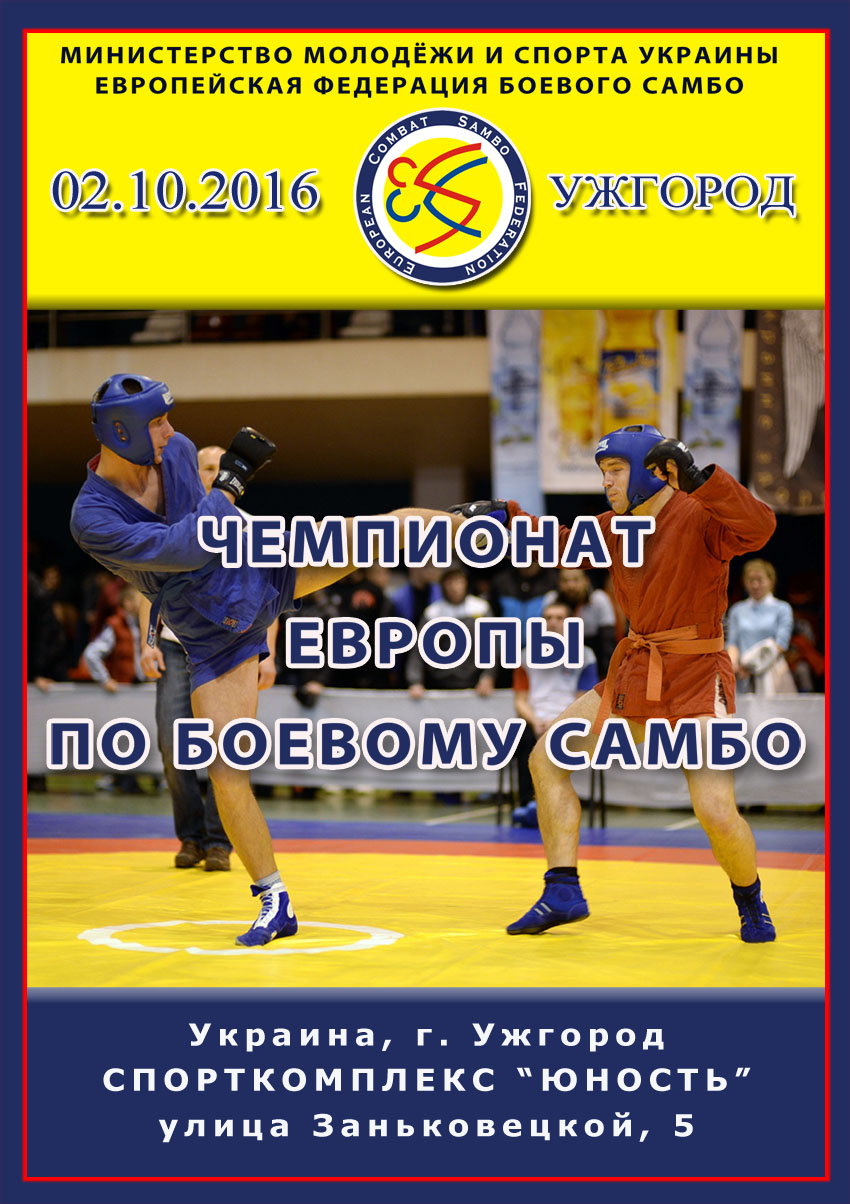 ---
ECSF - SIRIUS CUP-2. Турнир по профессиональному боевому самбо. 29 мая 2016 года. Киев. Украина
---
European Combat Sambo Championship 2015. September 26. Slovakia
---
Международный турнир по боевому самбо. Олимпиада боевых искусств "Восток-Запад"

.

25-26 апреля 2015 года. Санкт-Петербург
---
ANNOUNCEMENT! EUROPEAN COMBAT SAMBO CHAMPIONSHIP 2014 AMONG MEN, YOUTH, JUNIORS AND BOYS. November 1-2. 2014. Uzhorod. Ukraine
---
President of the European Federation of Combat Sambo, President of the International League of Mixed Martial Arts GEFC - Elkhan Veliyev. Interview on the follow-up to the year 2013.
---
Announcement! European Cup in Combat Sambo among clubs (men). October 11-13. Yalta. Ukraine
---
In September 7, 2012 the special press-conference on the European Championship in Combat Sambo held in Kishinev.
__________ _____________ __________ ______ ____ ______ ______________ __________ ________ ______ ________ _____ ________ _______ _____ _________ ____ ______ _____ ______ ___ __________ ____ _______ ______ ______ ______ ________ ______ ____ ________ ____ ________ _______ ______